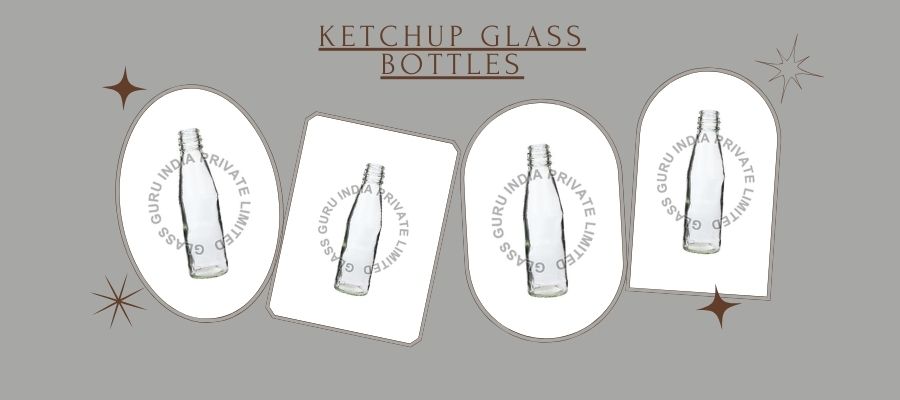 Ketchup is a widespread flavour enhancer that may be found in practically every kitchen worldwide. Without ketchup, you couldn't even imagine enjoying nachos, pizza, burgers, or even noodles.


As ketchup is so important for your diet, sauce manufacturers need to make sure that their products arrive at consumers in the best possible shape by using the right packaging. There are several ways to pack ketchup, such as PET bottles and pouches. Conversely, for a plethora of reasons, glass is acknowledged as the best packaging material.


Ketchup Glass Bottles Suppliers are committed to providing their clients with ketchup glass bottles of excellent quality. In response to customer requests, they provide a large selection of ketchup bottles in different sizes, including 250 g, 500 g, 750 g, and 1 kg. Here are a few reasons why manufacturers and customers alike prefer using ketchup glass bottles:


Durability
After a year of usage, plastic bottles might get scratched, discoloured, and lose their form. ketchup glass bottles are meant to last a very long time. Compared to plastic, glass is stronger and won't break down with time. They retain their shape and durability even after several dishwasher washes. Until they are dropped or struck by a hard object, they will remain in good condition for an eternity.

Resilient to Scratches
The material that is least resistant to scratches is plastic. Glass is superior even though acrylic is better at resisting scratches than ordinary plastic. When your food container has scratches that make it seem undesirable, it may be bothersome. Compared to glass, plastic and acrylic are more prone to scratches.

Not Permeable at All
Glass is an impermeable material that protects air, moisture, and other liquids, all of which can encourage the growth of hazardous bacteria in flavours like ketchup. Thus, the flavour and odour of ketchup will not be affected if they are put in glass bottles.

Prolongs the Shelf Life
Ketchup stored in glass bottles has a shelf life of up to 33% longer. Because the product may be used for longer lengths of time, the shelf life extension gives manufacturers more time for export to new and distant markets, more time for a possible sale, and improved customer satisfaction. Consumers will also save money because they may use the product for a longer time.

Risk-Free Use
Glass is among the safest materials to be used in consumer goods. Glass bottles are an excellent alternative for ketchup manufacturers since it is the only commonly used food packaging material that is GRAS. For businesses that produce hot, spicy sauces that are naturally acidic, this is incredibly helpful.

In today's dangerous world of heavy metals, plastics, and synthetic chemicals, your bodies already bear an enormous poisonous weight. Therefore, experts do not recommend keeping food in plastic containers.

A high toxic load raises the risk of developing an autoimmune disease. Even when everything seems overwhelming, there is a solution. Although you will constantly be surrounded by toxins, there are things you can do to lessen your exposure to them. By storing your food properly, glass containers are a great method to lower your exposure to potential hazards.