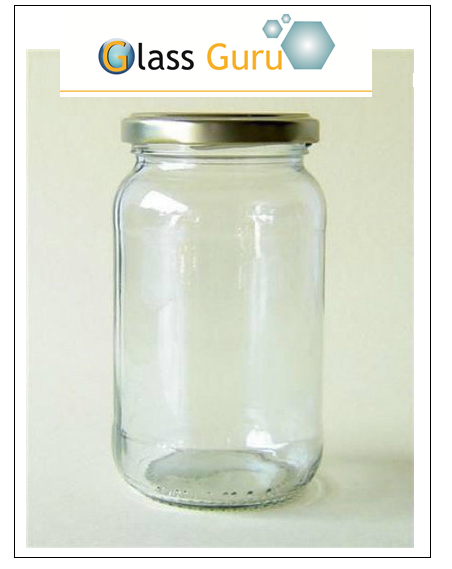 Today, there are numerous types of packaging bottles and jars available in the market, in different sizes and materials. Each jar or bottle serves a specific purpose and is utilized for a particular reason. Glass jars are a popular choice of packaging and are manufactured in a large quantity every year in India. One can find many types of glass jars in the market. Among a wide range of glass jars, honey glass jars are one of the commonly used glass jars by the consumers for storing honey or packaging other household or food items. The honey jars are the elegant containers having a great moisture barrier. These glass jars are made available in multiple shapes and sizes.

The collection of honey glass jars available in the market is created to add style and function to your kitchen. These glass containers are the multipurpose storage jars that come with thick sidewalls for extra stability and durability. These glass jars are the clear glass containers that feature a wide-mouth opening for easy access and scooping, making the jars perfect for storing honey, masalas, pickles, pepper, sugar, salt, tea, coffee, etc.

The honey glass jars are sturdy, durable, and balanced. These jars are often made up of borosilicate glass material, which is a bit thicker than usual. These jars also come in attractive designs, different shapes, and sizes. These jars often come in a variety of closure options. These jars are often available with the airtight metal lug caps that provide unique benefits. These provided covers or caps are rustproof and are easy to remove but have a tight seal that ensures the contents inside the glass jar stay fresh. The honey glass jars are the food-grade glass jars that are lightweight, microwave safe and dishwasher safe as well. Let's have a look at benefits of using honey glass jars-

• Keep The Stored Content Fresh For Longer Period:
The honey glass jars intact the flavor of honey or other food items much longer than other types of containers. This is because the material used to manufacture these glass jars is less likely to allow contents to get contacted with air or other possible chemicals. Moisture is also less likely to enter into these jars, keeping the contents inside the containers safe from molds and other microorganisms or going smelly and decayed faster.

• Safer And Healthier than Plastic Containers:
These glass jars are a safe choice to store food items. Plastic can melt and there is a risk of chemicals leaking into the stored food items. Plastic containers are at risk for the high level of BPA (bisphenol A), which has severe health consequences when ingested, especially by children or infants. BPA can have an influence on hormone levels, prostate function, and brain function. With these honey glass jars, one does not have to worry about harmful chemicals and contaminants. Glass is generally chemically inert and acts as a barrier between various harmful chemicals and substances. Therefore, these glass containers are healthier and safer than plastic containers.

• Give Your Food Items a Visual Appeal:
One of the benefits of storing your grocery items or other food items in these glass jars is the visual appeal that these containers give to your products. These jars are much more sophisticated than plastic and can really make a shelf of your kitchen look great. These honey glass jars are attractive to customers because they have a vintage look and never get old or dull. These glass jars stay simple and never go out of style.

To avail honey glass jars of optimum quality, you need to look out for a reliable honey glass jars manufacturer or a supplier in the market, offering the product at a market-leading price.
This entry was posted on June, 15, 2020 at 12 : 25 pm and is filed under Glass Jars. You can follow any responses to this entry through the RSS 2.0 feed. You can leave a response from your own site.