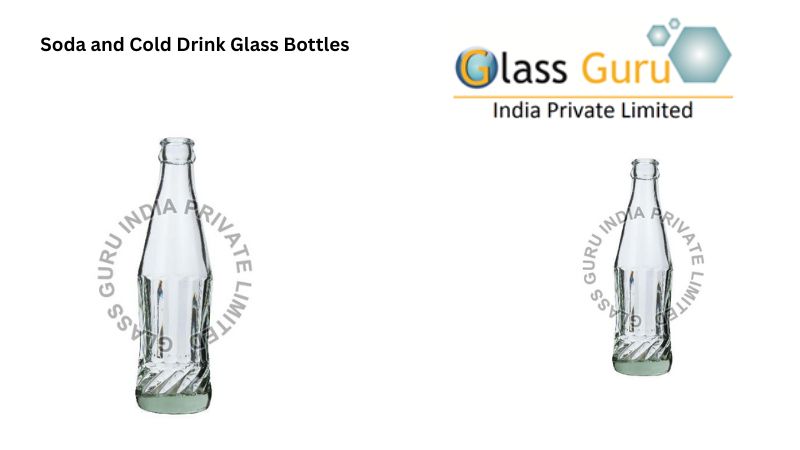 Have you ever noticed that glass packaging improves the flavour of your favourite food and drink products? You are not the only one if you have. Think about how amazing it feels to crack open a cool beer or Coca-Cola on a hot summer day. There are so many factors that affect how you perceive the taste of a product, including the brand quality, temperature, and even how you choose to experience the moment itself.
However, we frequently forget to consider the packaging of our food and beverages. If we go behind the label, there is so much more to food and drink. You'd be surprised at how much is in the glass if you looked in your cupboard or refrigerator.
Packaging is essential for preserving our favourite alcoholic beverages like Coke, beer, and wine as well as food items like yoghurt, olive oil, sauces, and jams. The type of packaging we choose can have a big impact on how much we like our food or drinks. This is the reason why glass is used as cold drink bottles in most companies.
However, how does packing impact flavour? Well, science has a lot to do with it. In the case of glass, this relates to four essential components: safety, inertness, impermeability, and natural ingredients. These components all work together to enhance the flavour of your favourite food or beverage. Continue reading to learn how.
How Glass Bottles Preserve The Taste Of Drinks And Food?
Natural Packaging
With glass, you get exactly what you see. Sand, soda ash, and limestone are three elements found in nature that are combined with recycled material (also known as cullet) to make every bottle, jar, or pot. That's all, then! The food or drink can be safely stored for a long time without the need for any additional plastic linings or layers, unlike other packaging materials.
Pure Flavour
Glass is an odourless and tasteless substance. It keeps all of the vitamins and minerals, as well as the freshness, potency, aroma, and flavour, of our beloved foods and beverages. Because of its inertness, your food or drink will taste just as you want it to because there won't be any chemical reactions between the substance and packaging.
Choosing glass cold drink bottle manufacturers and getting quality bottles for use is the right thing to do if you want to preserve the flavour of the drinks.
Impermeable Material
Glass serves as a weather-resistant barrier since it is a non-porous, single-layer material. It acts as a barrier to keep out oxygen, light, and heat, preserving all flavours and fragrances of your favourite meal or beverage. It is "impermeable" because it prevents outside influences from changing the flavour of your food or drink, which is why we use that term.
Safely stored
In addition to ensuring that food tastes just as it should, using glass is safer and healthier than using other materials.
There is no danger of potentially dangerous substances leaking into food and beverages. Glass is a longer-term safer and healthier option because the material doesn't deteriorate.
Contact the right glass cold drink bottle manufacturers and get quality-assured bottles for your use.